Pediatric Product Franchise in Delhi– Pediatric Franchise covers multiple products in the Child care range. Understanding the benefits of these healthcare medicines in the Pediatric range, many people are now looking for quality medicines to provide their children better health treatment. This has created a great scope for people to start their own Pediatric Franchise Company. Dr. D Pharma is among the top 10 Pediatric Franchise companies and we are here in Delhi with this advanced opportunity. Moreover, Delhi NCR is a pharma hub where there is great hope to explore this business. Our company is exclusively providing products in this range in authorization with WHO, ISO, and GMP units.
 We at Dr. D Pharma work intending to attempt better health within a short period by providing good Quality Medicines. The molecules provided by us are 100 percent safe and QA/ QC tested. Our quality staff working with us is experienced and quite business generating. Moreover, in Delhi we have found several locations where there is less availability of Pediatric product range so, to overcome this demand we are bundling more than 400+ products in Pediatric Product Franchise in Delhi. Don't miss this chance and start up your own Pediatric Product Franchise in Delhi.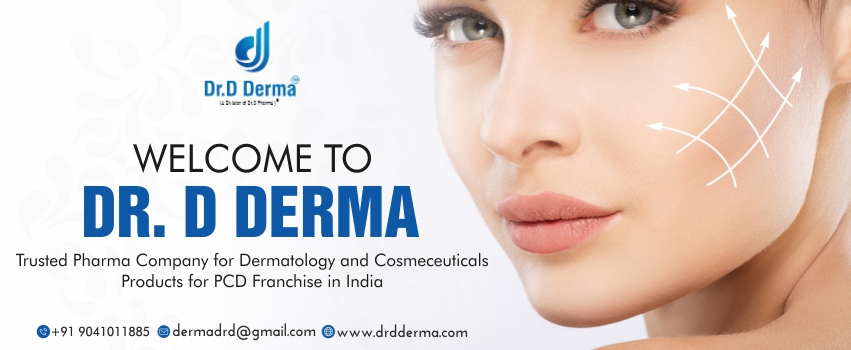 Furthermore, You connect with us at +91 9041011885, 0172 4666406. Don't stop yourself from making yourself an eneterpenur in this Pharmaceutical world. Start with national capital and make good profits.
 Pediatric Products available for Distribution in Delhi
There is a very good range provided by our company for child care health. We believe that children should get a light range of drugs and for this, we are focusing on quality and types which can cause no harm to children in this age group. Our R&D Team has spent years in providing these Pediatric medicine range. Also, we believe that Franchise can only distribute these products and let everyone avail the benefit of the Pediatric range. One must keep in mind that before taking these medicine one must consult a doctor. Some of the top compositions which are available in the form of injections, tablets, capsules, syrups, ointment, cream, etc are listed below:
CEFPODOXIME 100 MG/5ML WITH WATER
CEFPODOXIME 50 MG/5ML WITH WATER
PARACETAMOL 250 MG SUSPENSION
CEPFODOXMINE 50 MG + CLAVULANIC ACID 31.25 MG DRY SYRUP WITH WATER
ALBENDAZOLE 400MG+ IVERMECTIN 6MG (BLISTER)
CEFIXIME 100 MG/5ML WITH WATER
Vitamin D3 Oral Solution 60,000 I.U.
PHENYLEPHERINE 2.5 MG + CHLORPHENIRAMINE 2MG +PARACETAMOL 125 MG SUSP.
AMOXYCILLINE 200 MG + CLAVULANIC ACID 28.5MG/5ML WITH WATER
MULTIVITAMINS, B-COMPLEX WITH ZINC DROPS
FUNGAL DIASTASE WITH CARMINATIVES
IRON (III) HYDROXIDE POLYMALTOSE COMPLEX
 What is the reason to invest in Delhi for Pediatric Franchise?
Delhi is the heart of India. The heavy population it consists of can give us a wide reason that why most of the people like to explore this place for business purposes. For a Pediatric Franchise, the market demand is the straightforward reason which will let them grow. Dr. D Pharma gives fully assured rights that are monopoly based. Moreover, our company also provides advertising tools free of cost in like manner, visiting cards, visual aids, promotional gifts, MR Bags that can bring good business to Pediatric Franchises. In Delhi, we are covering many locations that can give comfort distribution such as South Delhi, North Delhi, Noida, Gurgaon, and many individual areas.
 Advantages of Choosing Dr. D Pharma 
Minimum time framework for executing operations in the Pharma field.
Fastest delivery in the scheduled time.
Exclusive packaging of products concerning demand.
Team of experts guiding and helping at every step.
No pressure or sales target to Pharma Franchises
More than 200+ products in the Pediatric range.
It's important for us that our business partner grows well in the industry. 
 Quality is the major concern for Pediatric range
Our company never compromises with the nature of our offered drug range in pediatrics. There are loads of value boundaries that we have made in our company. Moreover, it's significant for us that our colleague fills well in the business. Comparatively, high Efficiency and affordability offered by us is the main reason which connects with multiple customers all over the country. Furthermore, Through our Quality sources, we are building our strongest walls of safety in the Pediatric range.
 How can make a start in the Pediatric range?
By collaborating with us and generating queries on our online customer portal you can get the detailed procedure for how you can link with us for Pediatric Product Franchise. Else, all you need is a Drug License, TIN, GST Number to proceed legally in this Pediatric franchise. Equally, opening a Pediatric Franchise Company is a small-scale business that will let you grow on a bigger scale. Moreover, this low-budget business can give a crore of turnover. If you feel to put your resources in this then call freely at given below details.
Head Office Address– Village Bhatoli Khurd, Officer Colony, opposite Birla Textile, Sector 5, Baddi, Himachal Pradesh 173205
 Call– +919041011885
 Mail dermadrd@gmail.com