Pediatric Products Franchise in Hyderabad – Pediatric products are used for child care. These include Syrups, Tablets, Ointments, oil, gel, sachet, injections, etc. We at Dr. D Pharma know the better care for Children and completes all the deficiency in them. Our products are clinically tested and made under Schedule M& T. Our ISO 9001 certified products are much secure and serving a transparent business to all the aspirants. People are looking to invest in Pediatric Products Franchise in Hyderabad and Dr. D Pharma is deliberately providing a good opportunity to scale in this business.
All the Urban and Rural Districts of Hyderabad are covered under the distribution area of Pharma Products. With 16.9 births per 1000 inhabitants in Hyderabad, there is much required for these Pharma Products. Connect with the best product provider for Pediatric Products Franchise in Hyderabad. We assure our followers and associates to invest in our best product range for great distribution. We believe that the trust of customers can only be gained by providing the excellent distribution of the products. Pediatric Products Franchise in Hyderabad will 100 % give a huge net profit margin to invest in the best range with us.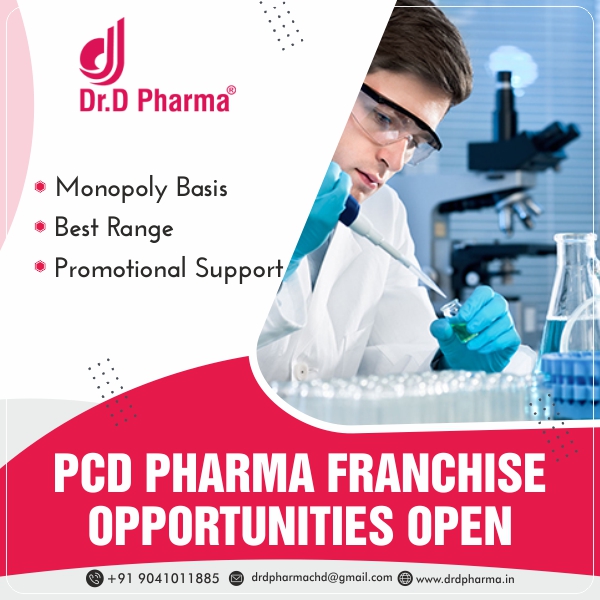 To reach us you need to call us at +91 90410- 11885 and also mail us at drdpharmachd@gmail.com. We wish you huge success in your startup and our support system is always there to help you in every way.
Child Care Products in Pharma Franchise in Hyderabad
We cover every product which is easily feasible for the customer and pharma is the lone portion that must be dealt with the most. The quality of each medication created by us is sufficient and we never bargain with the quality. We hold fast to severe worldwide rules set somewhere near the Indian Medical Association. Our Company has recruited quality control specialists who inspect the entire cycle for the proficient creation and conveyance. some of the top compositions which are highly in demand with us are listed below:
FUNGAL DIASTASE WITH CARMINATIVES
ALBENDAZOLE 400MG (BLISTER)
OFLOXACIN 50MG+ METRONIDAZOLE 120MG+ SIMETHICONE10MG
AMOXYCILLINE 200 MG + CLAVULANIC ACID 28.5MG/5ML WITH WATER
Vitamin D3 Oral Solution 60,000 I.U.
AMOXYCILLINE 200 MG + CLAVULANIC ACID 28.5MG/5ML WITH WATER
FUNGAL DIASTASE WITH CARMINATIVES
PHENYLEPHERINE 2.5 MG + CHLORPHENIRAMINE 2MG +PARACETAMOL 125 MG
PARACETAMOL 250 MG SUSPENSION
CEFPODOXIME 100 MG/5ML WITH WATER
ALBENDAZOLE 400MG+ IVERMECTIN 6MG (BLISTER)
ONDANSETRON 2 MG/ 5ML
Authenticity in Pedriatic Products with Dr. D Pharma
Dr. D Pharma is viewed as the best in Hyderabad for a decent host of reasons. Our Company is devoted and persevering towards the objective of classic healthcare. Due to lack of proper facilities every year, there is a big loss in child care. We are proficient and manage every one of our administrations with the most extreme consideration. Many companies are supplying huge medicines in the Pediatric range but Quality verified products are only available with D r D Pharma. Choosing us as your partner company is a bigger step in our Franchise business. Have a view of our certified products and grab this deal.
Tablets
Injections
Capsules
Sachets
Syrups
Injections
Drops
Liquids
Soaps
Ointments
Powder etc.
High Business Growth Opportunity for Franchise in Hyderabad
Many Pharma companies have set up their units and branches here. The good population rate and demand is the clear aspect that a Pharma Franchise business will surely go to grow in this section. To arrange more Healthcare facilities for Children we believe that a good choice of company should be chosen for Franchise. Those individuals who are keen on beginning a meds business can vigorously benefit through it. The coming years can be viewed as a gift for everybody particularly Paedriatic PCD Franchise Business.
Choose Dr. D Pharma as your partner choice and avail the best Franchise service
We are dedicated devoted to providing good growth to Pedriatic PCD Franchises. We believe that giving a secured business growth will only make trust in us. For this, we are giving well equipped 24-hour support system, to Pedriatic PCD Franchises so that they can have the best advantage of their investment. Maintaining a business of pharma all alone isn't unreasonably troublesome however at certain stages, you need the direction of an expert organization. Luckily, Dr. D Pharma is continually remaining close by for help. Cooperation with us will permit you to spread your wings of accomplishment in Hyderabad.
The Pediatric Franchise in our Company is capable and hard working. We have experienced staff who are talented and gifted in their work. For a better yield of medication plans, we have utilized the most recent machines and gear. The bundling holders to crude material for ALU-ALU, Blister bundling, and so on, cleanliness and sanitized bundling compartments are utilized. This is done to evade any consumption or waste.
For More Information
Name: Dr. D. Pharma
Email: drdpharmachd@gmail.com
Contact no: +91 90410- 11885